Mon- Sat:  9:00am–2:00pm,
                    6pm –9pm
Best Newborn and Pediatric Clinic
in Hyderabad
Welcome to Kids Docs Children Clinics. Our friendly pediatrician Dr. Babu Medehal and his team is committed to providing you with current, accurate, comprehensive, and compassionate medical care in a child-friendly environment. Being trained in Neonatology at Rainbow Children Clinic Hyderabad, he has a keen eye for newborn care. The doctor can comfortably converse in Telugu, Kannada, Tamil, Hindi, and English.
We understand how hectic life can be, so it is our goal to make Kids Docs Children Clinic accessible with easy on-time appointments and convenient locations. We take care of patients from birth to
eighteen years of age.
We thank you for choosing Kids Docs Children Clinics as your child's medical home. Please browse
our website to learn more about our services and healthcare providers. We look forward to a long-lasting relationship!
Our Services
Providing Medical Care For The
Sickest In Our Community.
Acute
Illness
Consultation and medical care for common conditions such as fever, cough, sore throat, vomiting, rashes, etc.
01
Baby Growth
& Development
Covers baby and childhood issues such as oral care, dietary, sleep or behavioural problems.
02
Basic Emergency
Care
Initial evaluation, stabilisation and treatment for acute illnesses or injuries in infants and children.
03
Common Childhood
Ailments
Our administration and support staff have exceptional skills to assist you. eg: Skin issues, allergies , respiratory issue etc...
04
Developmental
Assessment
These assessments are done at regular intervals to monitor an infant's growth from birth till 5 years of age.
05
Baby
Immunisation
Our administration and support staff have exceptional skills to assist you. It will provide baby .
06
Newborn
Examination
Medical care of newborn including detailed physical examination to check for birth defects.
07
Infectious
Diseases
Comprehensive care for diseases such as Hand, Foot, Mouth disease, Chickenpox, Mumps, Measles, Influenza, etc..
08
Travel
Health
Our administration and support staff have exceptional skills to assist you. eg: Travel vaccination, Travel health advice etc...
09
Baby
Neonatology
Medical care of newborn babies from premature or high-risk deliveries. Support staff have exceptional skills to assist you.
10
SPECIALISED PEDIATRIC SERVICES
Common childhood illnesses
Gastrointestinal Problems
Travel health advice & vaccination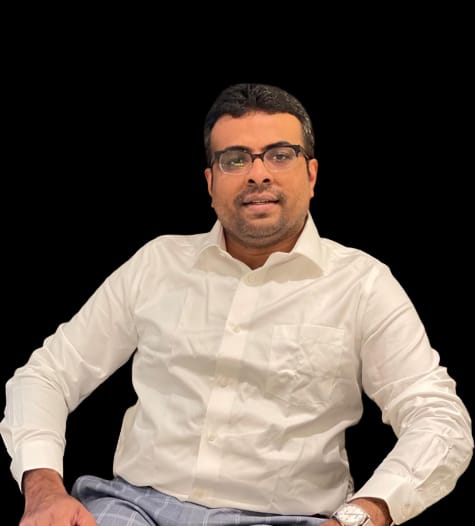 Neonatologist & Paediatrician
Dr. BABU MEDEHAL IS A  is a NEONATOLOGIST AND A  Paediatrician. He graduated from VIJAYANAGARA INSTITUTE OF MEDICAL SCIENCES, BELLARY with a Bachelor's degree in Medicine and Surgery and subsequently completed his Masters's in Paediatrics (MD) from MVJ, Bengaluru. 
His eagerness to see every child and parent succeed fuels her relentless pursuit to consistently provide holistic care with a personal touch. With a strong belief in optimizing every child's potential, Dr. Babu is dedicated to providing personalized care for children and their families. Being trained in Neonatology at Rainbow Children's hospital, Hyderabad, Dr Babu pays special attention to newborns with the goal of empowering parents to feel confident in parenting, and for them to form strong, resilient bonds with their children. 
We welcome you all to this child-friendly colourful clinic in Hyderabad and hope you have a pleasant experience
We make it convenient for our patients to make an appointment over the phone and come in person also, our busy parents can have Video call Appointments too by prior scheduling.
Dr. Babu Medehal is great doctor. He is very caring and soft spoken. The service that we received from Dr. Babu Medehal for our kid is excellent. The staff are friendly.
Truly, I would recommend this KIDS DOCS Clinic.
Helping Patients From Around the Globe!!
Our staff strives to make each interaction with patients clear, concise, and inviting. Support the important work of Medicsh Hospital by making a much-needed donation today.
Health Essentials
Recent Articles